March Newsletter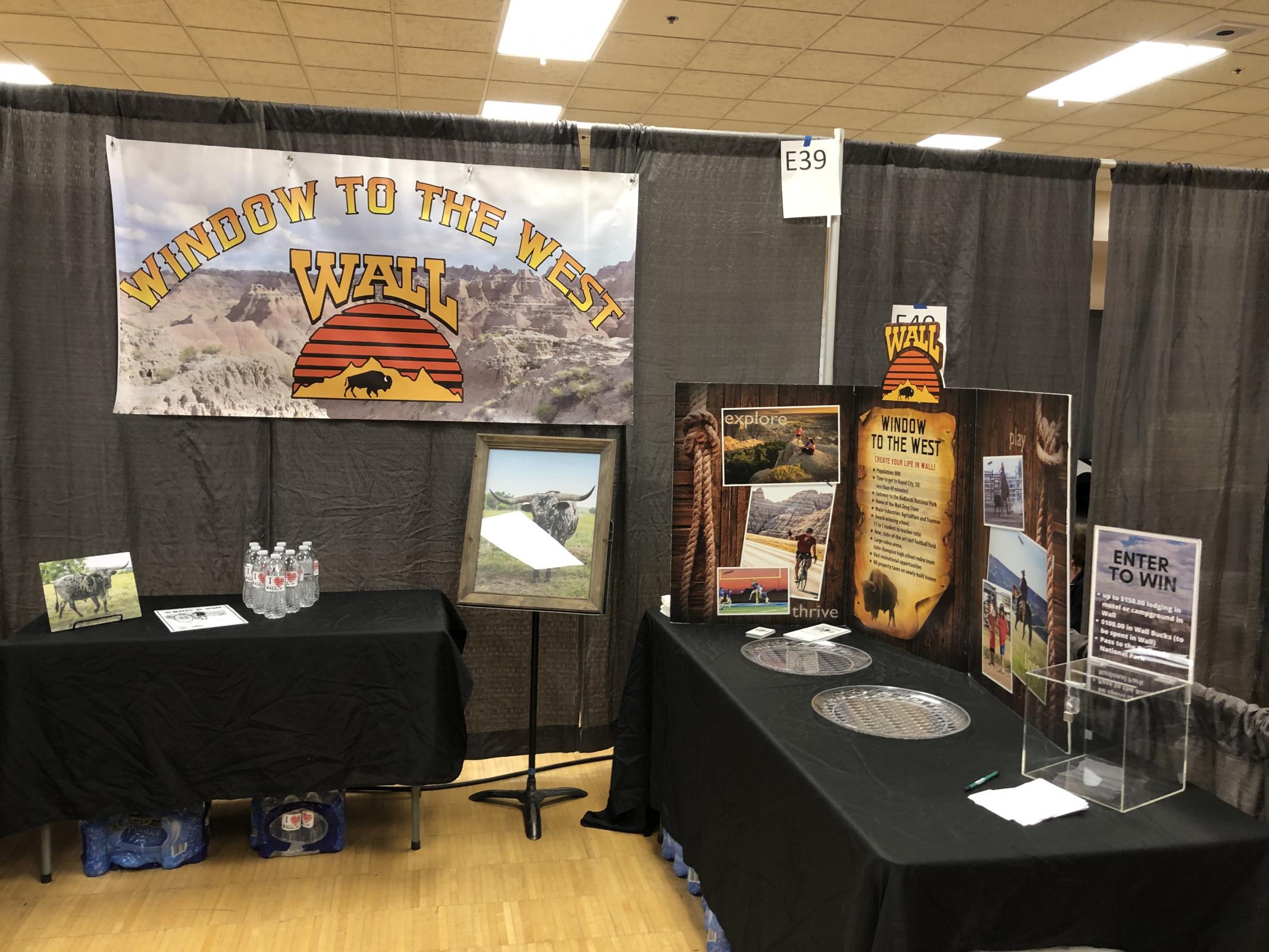 Stock Show
This was our third year you could find Wall Economic Development at the Black Hills Stock Show.
The Wall BHSS booth represents the entire Wall community. We talked about agriculture opportunities in our area as well as Wall's fantastic recreation opportunities. We spread the word about available land and sites for business development. Huge thank you goes to the people who helped us with the Wall booth: Cheyenne McGriff, Dave Olson, Carolynn Anderson, Mary Williams, Kelsey Clark, Kallie Kjerstad, Dawn Hilgenkamp, Loree Thompson, Terry Mohr, Dan and Cindy Hauk, Kevin, Susie Kjerstad and Kellie Ostenson.
Wall Takes New Step Toward Future Growth
Wall City Council members approved a new industrial park on Monday, February 3, 2020 to attract more manufacturing companies to the community. Manufacturing is considered a key industry by the State of South Dakota, and with the newly approved industrial park, Wall is positioned well for future development.
"The industrial site designation is the first step toward future growth and development," said Liliya Stone, Executive Director of the Wall Economic Development Corporation. "The development corporation remains committed to attracting businesses in the value-added Ag, precision Ag and light industrial manufacturing industries."
Stone added that having the industrial site zoned appropriately is also key in attracting the right businesses to the park.
"South Dakota is open for business, and so is Wall," said Mary Williams, president of the Wall Economic Development Board. "We are providing a location for current Wall businesses to expand and relocate to, as well as welcoming new manufacturing and service companies".
The designated industrial park is located on the north side of Wall's municipal airport, near I-90 and encompasses 57 acres.
3 Amigos Cantina is open!
On February 22nd 3 Amigos Cantina opened its doors to the people of Wall with the Chicken Roping as an entertainment. The 3 Amigos features Margaritas with the menu that includes Mexican food. The restaurant is located at 600 Main St., Wall, SD and open daily 11 am-10 pm.
WEDC Membership
Wall Economic Development Corporation always welcomes local businesses and individuals to become investors/members of WEDC to help our community to grow.
The goal of Wall Economic Development is to improve the quality of life of residents in Wall.
If you are interested to become a WEDC member, please contact Liliya Stone at 605-279-2658 or walledd@gwtc.net
Thank you to our members for believing in our organization and supporting us.
Sincerely, Liliya Stone
Executive Director of WEDC
(605)279-2658