End of holiday season.
Holiday season is over, it is time to get back to work.
"Beef to School"
The pilot program "Beef to School" kicked off on Friday, January 4th at the Wall School. Ninety pounds of locally raised beef was served to over 200 students during the lunch time. Students were very enthusiastic about the Hot Hamburger Sandwich served.
The Wall School Lunch program, Wall Meat Processing, the Wall FFA and the Ag Committee of Wall Economic Development have been working to be the first in South Dakota to utilize locally raised beef in their school lunch program.
This program started as a pilot project where local ranchers donate beef for this program. Wall Meat Processing also contributes to the cost of processing of two heads and by delivering the beef to school. Furthermore, the purpose of this program is educational as well. We are educating our kids about what they eat, where it comes from, and how important it is to eat fresh food that comes from natural sources. This program will offer students an opportunity to engage in conversation and activities revolving around beef nutrition. That is an important element in building beef demand for our future generations. "The major thing about local food is that it helps your local economy. That money goes back to the community and gets spent several times", said Josh Geigle a local rancher.
As for right now "Beef to School" pilot program will continue throughout the semester. We would like to see the program becoming a sustainable and successful local project. Our school has already showed interest in procuring locally raised beef from Wall Meats for the next year.
Moreover, The Wall FFA students plan to visit each elementary classroom this semester utilizing the curriculum provided by the SD Beef Council.
Ice skating rink
January was a busy month. We started it with a new project and finished building a public ice skating rink. Since it is very new to our community we are very excited for our residents to have the opportunity of spending family time together locally. Wall ice skating rink is open to the public from 8 am to 9 pm. And as a reminder- skate at your own risk and please be careful.
Stock Show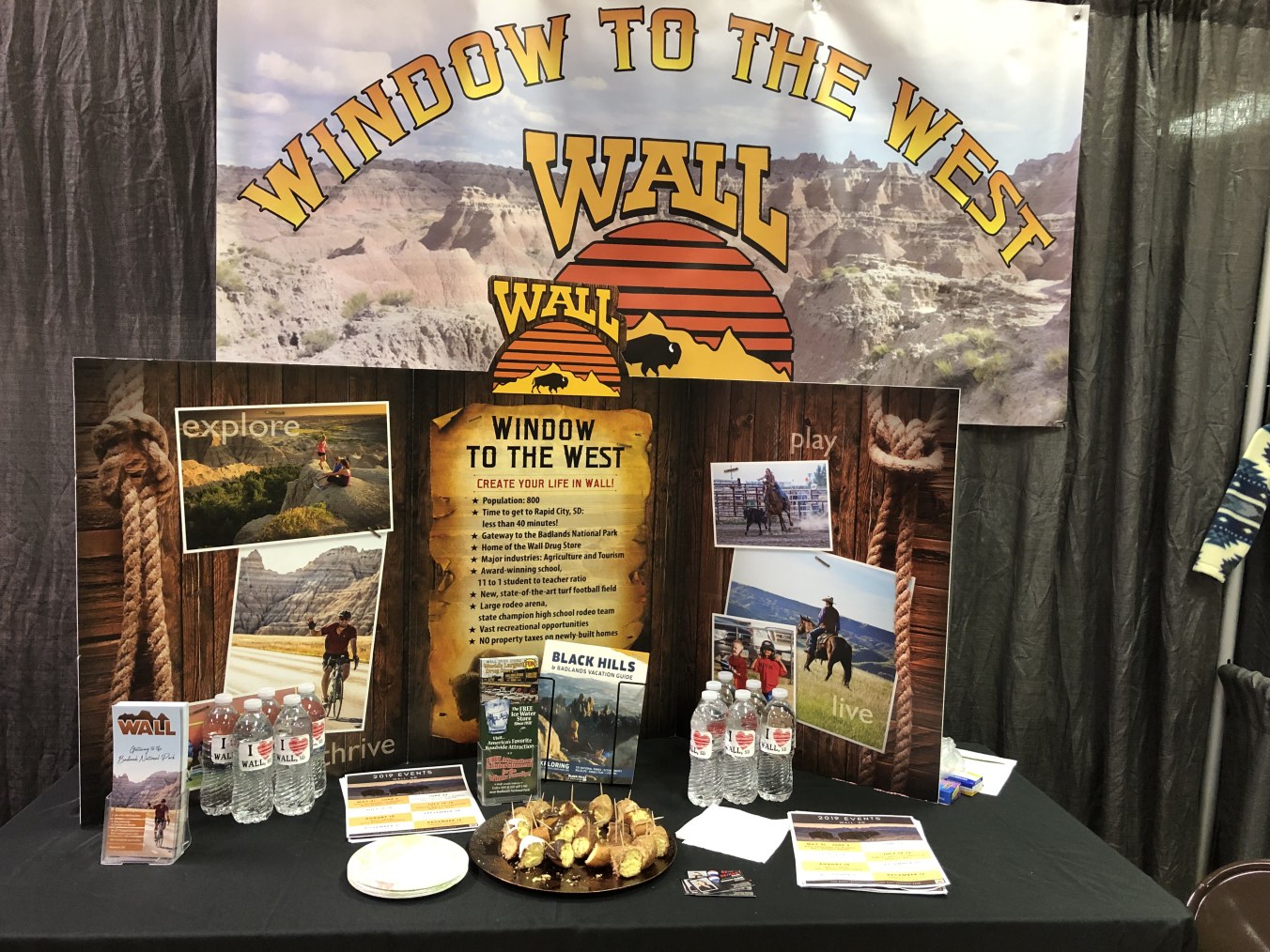 This year we had a booth at the 2019 Black Hills Stock Show (BHSS). It was our second year participating and we could not be more exited. According to the BHSS website the Black Hills Stock Show & Rodeo is the second largest event in the state of South Dakota, it draws over 300 000 people to Rapid City area. This big number of attendees provides Wall with a perfect opportunity to spread the word about exploring, living and thriving in Wall.
The Wall BHSS booth represents the entire Wall community. We encourage booth visitors to explore Wall.
As always, thank you for being such a great community. It is because of you we have it all in Wall!