April 2016
Wall Economic Development Blog
My name is Cheyenne McGriff and I am honored to be the first Economic Development Director for the City of Wall. I started September 14, 2015, just a little over six months ago. It is my hope that this blog will be an effective communication tool for me to reach you, our community members. I will share what we are working on, what is coming up in the world of economic development and how you can be part of the excitement!
I have lived in Wall almost my entire life. I grew up on a ranch in Wasta and attended Wall School from Kindergarten until my graduation in 2012. After earning my B.A. from Chadron State College in 2015, I returned to Wall to work for the US Forest Service until I was hired as the Wall Economic Development Director. I know this town and I love this town. Now, I am lucky enough to work for this town.
The last six months have been a whirlwind of excitement and learning experiences. If there is one thing I have learned about economic development in my short time in this position, it is that there is no clear definition of how economic development works for every community. There is no handbook that explains what the Wall Economic Development Director should do. Everywhere I have visited and every director I have spoken with has a different answer. Their mission, goals and objectives are based on the needs of their community.
Economic development can have several branches. It can address community issues such as housing, education, infrastructure, structures and lands. Economic development can also work to improve the quality and quantity of workforce. It can be establishing a lifestyle that retains and recruits community members through creating entertainment, recreational, and cultural experiences or opportunities. One clear aspect of economic development is that it is not short-term. It is a sustained community effort that develops over time.
Trying to determine what economic development means to Wall is a challenging but vital task. With the help of community surveys, school surveys and business questionnaires, the economic development committee and I set out to determine what Wall's economic development future looks like.
We have determined economic development's top three priorities:
Housing
Business Retention and Expansion
Community Development
After determining our top priorities, we set out to create SMART (specific, measurable attainable, realistic, and timely) goals to help us address these priorities. The SMART goals helped guide our projects. In my next blog, I will highlight the projects we have started and how they are going to help us reach our goals.
I am grateful to be in this position where I have the opportunity to help the community I love grow and prosper. If you would like more information, have ideas to share, or would like to become more involved, please call or email me any time!
Remember, we have it all in Wall!
Cheyenne McGriff
Wall Economic Development Director
(605) 279-2658
walledd@gwtc.net
More Topics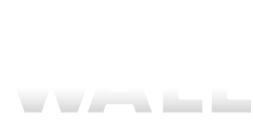 Wall Economic Development Blog The past two weeks have been exciting for the Wall Economic Development Corporation (WEDC). I had originally planned to post on a monthly basis, however, due to all the excitement we have been experiencing lately, I just could not wait to post an update!...