May 2016
Wall Economic Development Blog
April was a whirlwind month for not only WEDC, but for the entire Wall community! Spring has definitely sprung. Main Street stores have opened their doors, new businesses are being established, there has been talk of creating a farmers market and more and more visitors are choosing to stop in our community!
Earlier this month, April 12-14, I attended the Governor's Office of Economic Development Conference in Sioux Falls. The theme of this year's conference was "It's Showtime!" complete with workshops, speakers and roundtable discussions, all topped off with the "Oscars of Economic Development", the Governor's Award Banquet. My goal is for Wall to one day receive the Governor's "Community of the Year Award!" It was an amazing experience. I was able to network with economic development professionals and resources from across the state. The number of individuals and groups who are working tirelessly to help our communities, entrepreneurs and small businesses succeed amazed me. We live in a wonderful state for economic development!
Last week, April 24-28, I attended the Heartland Economic Development Course in Blue Springs, Missouri. The Heartland Course was amazing and increased my knowledge of business retention and expansion, business attraction, marketing, workforce development and much more. I am excited to use what I learned to serve Wall! Attending the course reassured me that we are on the right track with WEDC.
Above I mentioned new businesses opening in Wall. If you have not heard, we now have two new businesses: The Vintage Soule, a fantastic new boutique in the "Wall Mall" and Wall Car Care Center, LLC, formerly known as the Wall Lube and Espresso. It is a very exciting time in Wall for growth and entrepreneurship!
Finally, I would like to share what WEDC is doing to address our second priority: business retention and expansion (BRE).
#2 Business Retention and Expansion
BRE is the cornerstone of economic development and is what economic developers spend up to 80 percent of their time working toward. Our existing businesses, business owners and employees are what make up Wall. It is clear why WEDC has decided to make BRE a primary focus.
If you are a business owner, you have likely met with me to discuss a business retention and expansion questionnaire. If you have not met with me, please call or email to set up a time. Without a BRE interview, WEDC cannot be aware of what issues there are in your business and how we can potentially help. Our businesses are the present and future of Wall and WEDC is here to offer services to help you stay and grow in our community.
Our first strategy to address BRE is to partner with the Chamber, the Badlands Bad River Economic Development Partnership and the South Dakota Center for Enterprise Opportunity (SD CEO) to offer business development classes. We will meet with SD CEO in June to discuss what business development classes our businesses want and need. If you would like to be involved in this conversation, please contact WEDC right away!
Another strategy WEDC has established for BRE is to work with the school to offer a school-to-work program. This program will not only benefit students by allowing them to experience working hands-on in their desired career field, but it will show future career opportunities available right here in Wall! We hope this program will connect students to the community and inspire them to become Wall's future leaders.
There are many exciting projects going on in Wall and I truly look forward to our future! Next week I will discuss our third priority, community development as well as community engagement project we will launch in the fall.
If you are interested in learning more about WEDC and our goals, or would like to be involved, never hesitate to contact me.
As always, thank you for being such a great community. It is because of you that we have it all in Wall!
Cheyenne McGriff
WEDC Executive Director
?(605) 279-2658?
walledd@gwtc.net
More Topics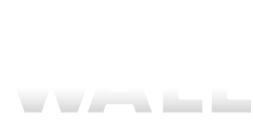 Wall Economic Development Blog The past two weeks have been exciting for the Wall Economic Development Corporation (WEDC). I had originally planned to post on a monthly basis, however, due to all the excitement we have been experiencing lately, I just could not wait to post an update!...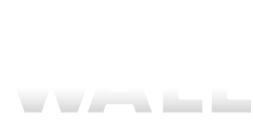 Wall Economic Development Blog My name is Cheyenne McGriff and I am honored to be the first Economic Development Director for the City of Wall. I started September 14, 2015, just a little over six months ago. It is my hope that this blog will be an effective communication...