July Newsletter
Wall City Council continues taking steps to solve the housing problem in Wall.
Housing is an often-discussed topic in the Wall community. Housing, and the lack of available housing, affect seasonal employees, year-round employees, current residents, and new residents. To start solving Wall's housing problems, the Wall City Council has begun taking the next steps such as a demolition agreement and property tax rebate.
Moreover, this year the city is taking another step, and working together with the developers to provide an infrastructure for the housing development in Echo Valley Addition. The infrastructure in this area, such as road and sewer development could potentially open up 40 lots for single-family houses in this area.
Living facilities for senior citizens in Wall.
In February 2021 Linda Eisenbraun approached Economic Development to explore the idea of having an Assisted Living facility in Wall.
Wall Economic Development Housing Committee took a lead on this project. The committee has been working together with the City of Wall to make a plan on how to move forward on this project.
After several discussions with the city, community members, and Monument Health, the WEDC housing committee met with the Good Samaritan Society leadership to discuss Assisted living Facility in Wall. During this meeting, Good Samaritan Society provided marketed analysis that did not reflect the positive need for assisted living in Wall. However, other options were discussed, such as independent living and townhomes. The next step committee will be taking is having focus group meetings to indicate what is the need of the community.
Industrial Park is open for business.
Wall Economic Development and the city of Wall have been working on the infrastructure plan in the Industrial Park area.
On June 1, 2021 mayor Marty Huether, President of WEDC Mary Williams, and Executive Director Liliya Stone attended Pennington County Commissioners meeting and presented infrastructure plans for Industrial Park and Housing Development to the county commissioners. Pennington County is receiving $22 Million from the American Rescue Plan for infrastructure development and Wall hopes that the county could help with the infrastructure cost in Wall. County commissioners were receptive to the idea.
But at this time BOC will be addressing the ARP funds at a future date yet to be determined as they do not have final guidance yet from the Treasury as to what qualifies for expenditures from these funds.
Wall is the HUB for Agritourism SD.
Wall, along with Faulkton and Timber Lake, are the communities that have been selected to participate as agritourism hubs.
The Wall area has three applicants enrolled in the Agritourism SD program. Angela Lytle, Trevor Williams, and Dick Corzine and Bobbi Buls.
The South Dakota Department of Tourism gave an overview of all the ways that they are promoting the state at the moment. The program participants will be able to use that information to help target potential customers. Program participants will be also part of a marketing campaign that highlights Agritourism in SD. Hub Communities will be highlighted and also how the hubs could potentially connect and keep individuals in the area for longer stays.
WEDC MEMBERSHIP
We are thankful for continued dedication of our members to our cause. Our organization is strong because of our members.
Gold Business Investment Level
Business Investment level
Individual Investment Level
Anderson Carolynn
Geigle Charon
Geigle Josh
Kjerstad Kalie
Kjerstad Susie
Kitterman Stacy
Williams Mary
More Topics
  LEADERSHIP CLASS 2021 Having a greater understanding of how the lifeblood of a community flows really helps to create community for the people who live in it, the folks we serve. Wall Economic Development launched a Pilot Project of Leadership Class in January...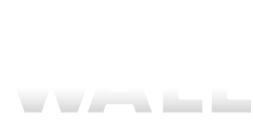 Working with the Wall City Council, the Wall Economic Development Corporation has established an 85-acre light industrial park located north of Wall's municipal airport off I-90 Exit 109. We encourage companies who would like to expand or relocate to consider the Wall Industrial Park.  The attached flyer contains a layout...