Community Highlights - January Newsletter
Happy New Year!
Annual Meeting
The Wall Economic Development Corporation (WEDC) held its 7th Annual Meeting on November 16th. WEDC recognized four award recipients who have made a difference in our community and who's work aligns with WEDC's mission.
Zack Hoffman received the Business Development Leader award. Zack has shown exemplarity leadership skills by volunteering with youth baseball, volunteering on the ambulance board, developing a new business along with his partners, getting involved with city council, and volunteering a various local events.
Brett Blasius was awarded the Community Enhancement award. Brett has consistently demonstrated an unyielded dedication to community service, and to improving the lives of others. Brett can be found picking up trash around the community each morning, encouraging youth sports and activities, and is also the only bank president we know who comes in early to scoop snow during the wintertime. Brett sets a great example of what service to your community means.
Dakota Sky Stone was recognized with the Business Retention and Expansion award. Business retention and expansion is a critical part of economic development. Dakota Sky Stone established their very own shipping and manufacturing facility right here in Wall. This new facility was crucial for them to supplement their online sales growth.
The Pennington County Commissioners received the Wall Economic Development Corporation's 2022 Friend of Economic Development award. The Pennington County Commissioners got the Industrial Park project off of the ground by donating $660,000 to go towards infrastructure in the park to connect to the city's wastewater system.
Attendees heard from Kallie Ruland, WEDC Executive director about WEDC's 2022 accomplishments, which included:
After the groundbreaking in May, Infrastructure including water, sewer, and electricity have been brought to the Industrial Park. Phase I and II of the Industrial Park is set to be completed by the end of the year. We are now focusing on marketing the Industrial Park.
The Wall Industrial Park was awarded South Dakota Governor's Officer of Economic Development Light Industrial Park Certification, the first certified site in Western South Dakota. A South Dakota Certified Site mitigates the risks associated with development by providing detailed information about the site including price and availability, utilities, access, and environmental assessments. Being a part of the SDGOED certified sites also allows us to market our Industrial Park to a larger base.
The completion of the 2022 Housing Study. Earlier this year WEDC was awarded a $2,500 in grant by South Dakota Housing Development Authorities to assist WEDC in covering the costs of the Housing Study. The housing study is a crucial part in moving forward with our communities housing development plans. The housing study is requirement from South Dakota Housing Authority when submitting grant and loan applications. The housing Study has brought to light the critical need for senior housing, rental housing, and single-family Housing Development.
A consultant hired to advise on the development of senior housing in our community. In relation to the updated Housing Study, WEDC along with our Aging in Place committee has worked to address the need for Senior Living in our community. We are taking a three-pronged approach. First, we are working with the Pennington County Housing Authority to restructure Prairie Village to best fit our community's needs. Secondly, we are gathering senior benefit information that is offered in our community as well as social security and Medicare contacts, that will be mailed out to seniors in Wall. The third prong to our approach includes brining at home care to seniors here in Wall.
Attendees also heard from Daniel Ainslie, Sturgis City Manager, about connecting tourism and economic development. Some of the key points from Daniel's presentation included, realistic goal setting, community participation, and reflections of lessons learned. Ainslie stated that when you reside in tourism-based economy, it is crucial to explain the benefits to residents. However, he also mentioned that you cannot forget about the resident's needs, which requires an active government.
2023 Board of Directors
The Board of Directors along with WEDC investors elected Dawn Hilgenkamp for her second term and Jackie Heathershaw to replace retiring board member, Steven Edoff. The board elected Dawn Hilgenkamp as the next board President, Kendall Tice as Vice President, and Kalie Kjerstad as Secretary/Treasurer. Mary Williams recognized Steven Edoff with the retiring Board Member Service award.
Parade of Lights
Wall Economic Development Corporation hosted the 5th Annual Parade of Lights on December 1st. The parade had 14 total participants, and the Parade of Lights judges chose the top three floats to receive recognition in the following categories:
"Christ"mas Spirit Award: Wayne and Melanie Shull, Mr. and Mrs. Claus
The Brightest Float: First Interstate Bank, Financing Mr. and Mrs. Claus Vacations Since 1968
Most Unique Christmas Cheer: West River Electric Association, Whoo has you powered through the best who-liday ever?
As the hosts of the event, WEDC would like to thank the participants for taking the time out of their busy schedules and making this event a great success! Thank you to Mama Law Photography for capturing the night!
Cornerstone Caregiving
Cornerstone Caregiving is nationwide Senior In-Home Care Assistance. Cornerstone Caregiving offers services such as medication reminders, bathing assistance, dressing, laundry, light housekeeping, pet care, and exercise to seniors. Cornerstone Caregiving reached out to Randee, which excited her because she knew that this service is exactly what the Black Hills and Badlands areas needed. "I've always had a soft spot in my heart for the elderly," stated Mason and that is why she wants to add value to the clients they serve by allowing them to stay in their homes where they are the most comfortable and happiest. Randee serves as Cornerstone Caregiving's Director of Operations for the Black Hills and now the Badlands area.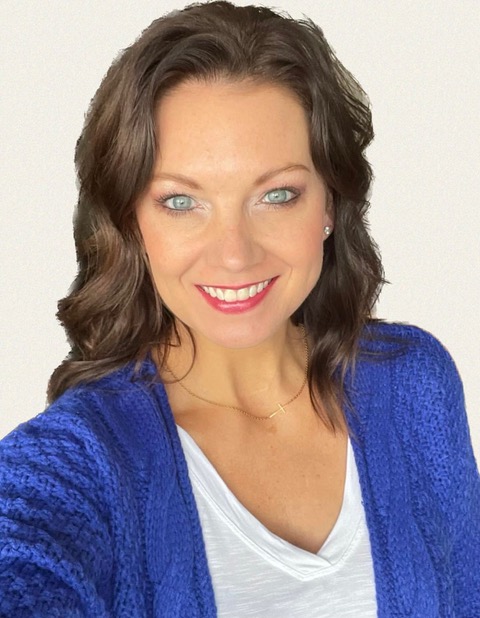 Randee and the Wall Economic Development Corporation's Aging in Place committee are teaming up to bring Cornerstone Caregiving to Wall. Randee stated that she is very excited and passionate about bringing these services to Wall. Mason still has family in Wall, and she wants to give back to a community that gave so much to her while growing up. "I can still make an impact in Wall, without living there, by creating jobs and allowing seniors to stay home and not have to move out of the town they have lived in their whole lives," says Mason. This service is to help seniors keep their independence and make sure they don't feel like a burden to others. It's not just serving the elderly; it's also helping relieve the family members that care for them. Randee says that it is her goal to make a positive impact in the lives of seniors. "I just want to see them smile and feel good," says Mason, "Even if we are only with them for two hours a week, seeing a smile on their face makes it all worth it."
Randee does the initial assessment with each client, in order to customize their care plan. "After that first initial visit with each client, I wish I could be the one to take care of them all," says Randee. However, Randee precisely pairs each caregiver with clients based on personality types and needs.
Cornerstone Caregiving offers its services to anyone that is 18 years or older, but the primary focus is the elderly. They also provide 24/7 care to those that need it or short-term care for someone that may be recovering from surgery. Cornerstone Caregiving's office is located at 801 Mt Rushmore Rd, Ste 204, in Rapid City, SD. If you are interested in Cornerstone Caregiving's services please contact Randee Mason, Director of Operations, at (605) 646-2805 or visit their website https://cornerstonecaregiving.com/rapidcity/.