News from Wall
Special Announcements
Wall has recently experienced new business addition. Kim Handcock started an online business Treat U Boutique, which offers trendy fashion finds. Women are busy and have little time to shop between working, taking care of children, and all of the other day-to-day responsibilities. Treat U Boutique is a clothing boutique offering styles that represent all women.
The Legacy Child Development Center has opened it's doors to our local little residents. The new owner Tammara Hannan is originally from a cattle ranch outside of New Underwood. She went to high school in Sturgis and was a swimming instructor at an after school job. This is where Tammara first thought of working with kids because she loved watching them grow and learn. She went to College at SDSU and graduated with a BA in Human Development and Family Studies. Tammara went on to Graduate from Erikson Institute in Chicago IL, with the intent of being a Child Development Specialist. An unexpected turn of events placed her in Washington DC. Tammara married her soldier and worked at Walter Reed Child Development Center. It was there that she fell in love with teaching and then later with the administrative side of early education. 10 years later Tammara is very excited to be back in SD, living on her parents ranch with her husband and two little boys while running her new business Legacy Child Development Center. "It is my mission that through Legacy CDC that I will be able to provide the children and families of Wall a high standard Child Care and Preschool that focuses on both the physical and developmental needs of all children. I also strive for my business to be a positive addition to the Wall community though community events and sponsorship", said Tammara.
Legacy Child Development Center is the state licensed daycare, located at 919 Main St., Wall, SD. Hours of operations are 6:30 am to 6:00 pm Monday-Friday. The Wall community is excited to see a new child-care business in town.
Events
The Third Annual Wall Crawl was held last month. We had great food, excellent music and wonderful work that has been done by our residents and vendors.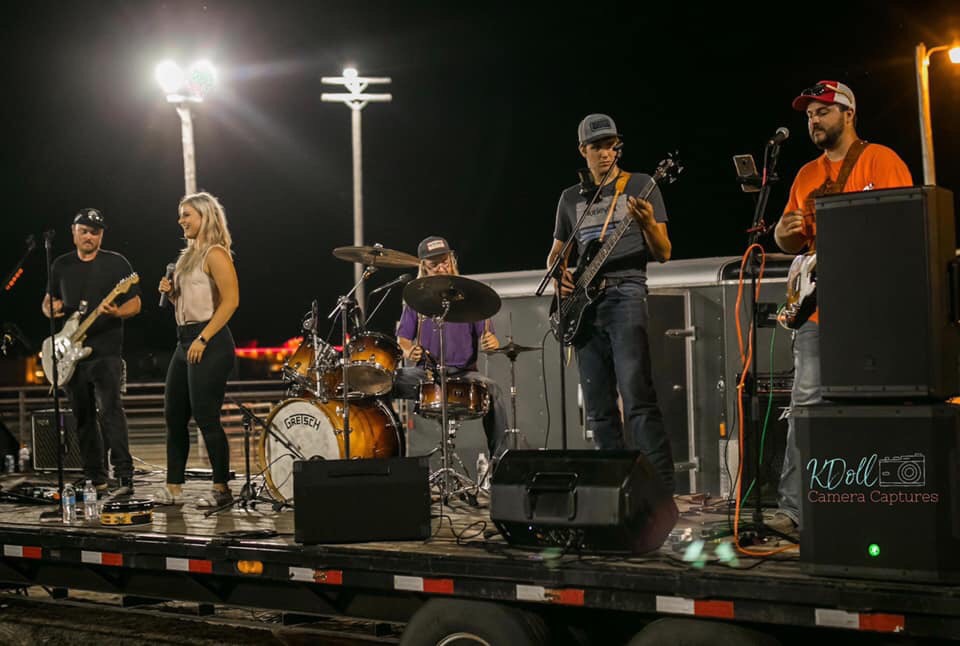 An investment in knowledge pays the best interest.
There are a lot of people across the region working to make their communities better for everyone. They know that sometimes to make things better you've got to change the way you get things done. "Change Network" is a unique learning experience for people in North Dakota and South Dakota who want to build the skills and connections that will help them become more effective leaders. This program designed for people who have the desire and potential to make positive changes where they work. Through the partners, "Change Network" offers cohort-style programs that equip participants to lead change in a more equitable and inclusive manner. Participants not only learn new skills, but also gain new allies who will support them in their work during the program and beyond.
The Executive Director of WEDC Liliya Stone was selected to participate in the South Dakota Change Network Fellowship, a program created by the Bush Foundation. Anyone, who wants to make a difference and become a strong leader, can apply for this program.
Moreover, Liliya was selected as one of the graduated students from Heartland Economic Development Course by Institute of Decision Making of University of Iowa to participate in the Heartland Board Meeting Student Debrief.
"It was a big pleasure to be a part of this group and have my input on the next year planning Economic Development Course. I believe I work hard for this community and appreciate learning and development opportunities," said Liliya Stone.
South Dakota 4-H Recognizes Volunteers During 2019 State Fair
Individuals who have made significant contributions to South Dakota 4-H will be inducted into the South Dakota 4-H Volunteer Hall of Fame on Sunday, Sept. 1, during the 2019 South Dakota State Fair in Huron. In addition, six individuals will be inducted into the 4-H Shooting Sports Volunteer Hall of Fame.
The 2019 4-H Volunteer Hall of Fame inductees are Mary Williams of Wall, Diana Jons of Colome, Evelyn Werkmeister of Armour, Joy Braun of Mellette and the late James Wenzlaff of Brandon. The inductees into the 2019 4-H Shooting Sports Volunteer Hall of Fame are Dale Foiles of Raymond, Doug Kittelson of Hayti, Dean Balsiger of Sioux City, Bruce Eldridge of Chamberlain, Mark Rowan of Pierre and Mike Kraft of Britton.
Congratulations to Mary Williams!!!