Rise and Shine, It's Summer Time!
May brought to us rain, snow and more rain. But we still stayed busy.
Energizing Conference.
Executive director, President, and Board members of WEDC attended the Energizing Conference 2019 in Lemmon, SD, organized by the SDSU Extension. The high school board members, Andrew Law and Mercede Hess lead one of the sessions. They talked about importance of youth engagement and about serving on Economic Development Board.
Graduation. Class of 2019
"Hey! I am Mercede Hess and I just graduated at Wall High School. I plan to attend the University of Minnesota in Morris in the fall to major in Biology (Pre-Medicine). However, while in high school, there were many extra curricular activities that I participated in that helped me decide on this career field that suits me. These included Basketball, Volleyball, Track and Field, FCCLA (Family, Career, and Community Leaders of America), NHS (National Honors Society), Drama, Oral Interpretation, Band, and finally, Choir. Besides participating in school activities I have also been very active in the community. I am currently serving my final year on the Wall Economic Development Committee as a High School Representative. The experience that I have gained on this board has been truly amazing. I have learned to be an inspiring role model to not only people in my community but also to other communities by getting youth representation on boards across the state of South Dakota. I wanted to be a member of this board because I wanted a say in my community and I was definitely given this chance. I want to thank my WEDC for all of the laughs and late night meetings throughout the years. You are an incredible group of individuals that have stepped up to greatly impact the community of Wall. I cannot wait to see what you will achieve next!"
Mercede Hess is outgoing high school Board Member of Economic Development Corporation graduated on May 18th. WEDC would like to express thanks for all the time she took to participate on ED Board and for all of her effort. This year Wall Economic Development Corporation would like to congratulate Mercede on all of her accomplishments and award her with the scholarship in the amount of $ 500.
Housing Gathering
Wall hosted the Dakota Resources 2 day housing training event. The topic of the training was workforce housing. People from different parts of state attended this training. But what made the event very special was all the interaction between participants.
Jackalope Corner
Wall Economic Development and Wall Badlands Area Chamber of Commerce is pleased to announce the official ribbon cutting ceremony and grand opening of the Jackalope Corner took place on May 31st, 2019. WEDC would like to congratulate Anita and Harley Kirwan on recently purchasing the Jackalope Corner on the 531 Main Street. It is a gift shop, where you can find t-shirts, hoodies and souvenirs that represent the region.
Get ready for the summer!
Sincerely, Liliya Stone
Executive Director
Wall Economic Development Corporation
605-279-2658 (work)
walledd@gwtc.net
PO Box 314
Wall, SD 57790
More Topics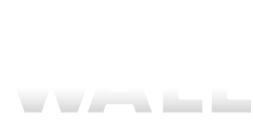 Badlands Outpost under new ownership Wall Economic Development and Wall Badlands Area Chamber of Commerce is pleased to announce the official ribbon cutting ceremony and grand opening celebration of the Badlands Outpost took place on April 29th, 2019. Amanda and Ryan Kjerstad are the new owners of the...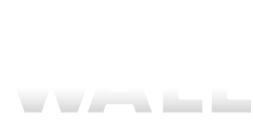 Stock Show With the Stock Show being over we would like to share the feedback. Numerous people showed their interest in the Wheeling to Wall event as well as many of them who would like to explore a variety of scenic roads around Wall. Many senior...