Happy May Day!
Badlands Outpost under new ownership
Wall Economic Development and Wall Badlands Area Chamber of Commerce is pleased to announce the official ribbon cutting ceremony and grand opening celebration of the Badlands Outpost took place on April 29th, 2019.
Amanda and Ryan Kjerstad are the new owners of the Badlands Outpost, located at 526 Main Street. The store hours are Monday through Sunday 9am to 5 pm, and starting June 1st 8 am to 8 pm. Badlands Outpost is a gift shop, where you can find many exciting gift item and souvenirs that represent the region.
Amanda and Ryan both graduated from SDSU. Amanda worked at the Badlands Outpost through the school years and had an internship done here for her business degree. When former owner of the Badlands Outpost (Ryan Kjerstad's aunt) decided to retire, she offered them to buy her business. At that moment Amanda was working in Wall school and Ryan was farming and ranching. But they decided to try something different and bought Badlands Outpost.
They are exited about future opportunities.
Easter Egg Hunt
On Saturday, April 20th over 100 people gathered on South Blvd. for the Easter Egg Hunt, organized by Creative Community Concepts, Ginger Michael-Shulz and Wall Economic Development Corporation. The event featured pop-corn, ice cream, snow cones, hot dogs and sack races all for a fun-family day. Children searched for 3 golden Easter eggs that could be redeemed for $20 at the "Bunny Station" and participate in the sack race for a chance to win 3 scooters.
Easter Egg Hunt was sponsored by many organizations, businesses and individuals.. Community involvement is the power to bring positive, measurable change.
"What is Economic Development?" We get asked that question a lot.
"And why is Economic Development important?"
Economic development is attracting and growing businesses, creating and retaining jobs, and making our communities a better place to live.
Strong businesses pay taxes that go for VITAL services like our school, roads, fire and police services. Businesses also provide good jobs that put money in people's pockets and allow for a higher QUALITY OF LIFE. Economic development has a major impact on the places where we live, work and play. Putting vacant or abandoned buildings and land back into productive use is major function of economic development. Economic development RETAINS, ATTRACTS & DEVELOPS a talented workforce. Communities, that provide quality jobs and great places to live and work, are a MAGNET for folks of all ages. As a result, these places have a strong future for all. Economic development also fosters the entrepreneurial spirit that resides in our creative and ambitious citizens. By providing access to ideas, investment and expert advice NEW & EXISTING companies can be created and expanded to help assure Wall economy become more innovative and more diverse.
Contact information:
Liliya Stone
Wall Economic Development Corporation
(605) 279-2658
walledd@gwtc.net
More Topics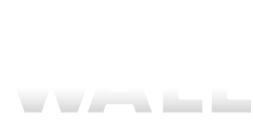 Stock Show With the Stock Show being over we would like to share the feedback. Numerous people showed their interest in the Wheeling to Wall event as well as many of them who would like to explore a variety of scenic roads around Wall. Many senior...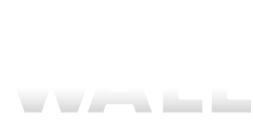 Holiday season is over, it is time to get back to work. "Beef to School" The pilot program "Beef to School" kicked off on Friday, January 4th at the Wall School. Ninety pounds of locally raised beef was served to over 200 students during the lunch time...